Really Still Thinking Of Listing Your Home As A FSBO
I see FSBO (For Sale By Owner) signs in yards occasionally and I must wonder- why would anyone want to sell their home themselves. But of course I think everyone should use the services of a professional Realtor just as they do for other professional needs in Louisville. I have to assume that all FSBO's know the statistics-
1. Your home will sell for more faster and for more money if you use the services of a professional Realtor- that is a fact.
2. Your home will be exposed to more buyers and the process will be smoother if you us a Realtor- that is also a fact.
3. You will much less likely be involved in a legal dispute later if you use the services of a professional.
These facts are well documented and I can provide them.
You can also go here for a valuation on your home - Home Value
With all that said- I will still see a sign or two today as I drive around Louisville showing buyers homes. The problem for your FSBO is that we did not know your home was for sale, so we did not look at it. These buyers bought the neighbors house after only 3 days on the market- I guess you will make another mortgage payment and pay that LG&E bill one more time - both your mortgage company and the utilities thank you.
Here are five things to consider when selling your home without the services of a professional Realtor that you may not have thought about yet-
1. You will not put your phone number on a Craigs List ad when selling your grandmothers old couch (you think there are creepy people out there)- but you will put your phone number on a sign in your front yard. Go figure- now total strangers have your phone number and that is a bit scary to me. My phone number is everywhere as a professional Realtor in Louisville- and I take calls at all hours of the day for my clients- be prepared you will as well - listing your home with us or any professional will protect your privacy.
2. You will have to leave work to show 'potential' buyers your home- and it will be at the most inconvenient time. I do not know what your hourly or yearly wage is but you will lose work tying this as a hobby. Buyers will call you, expect you to drop everything to show them your home. Be prepared to lose gas and time as these no qualified buyers simply waster your time. If you list your home with a professional this is all taken care of through a showing service that will text you that a request to show has been made and you simply hit 'approved.' You will not have to leave work or even take a phone call.
3. You will be inviting strangersinto your home who have not been vetted in anyway . Good luck with that- better hide grandmothers diamond necklace because it will be gone. You can also 'hide' a key under the mat for the 'buyers.' Another great idea. Just think through that one. Listing with a professional ensures that the people entering your home are supervised and vetted. In this world where real estate agents are killed showing homes- Realtors are taking even more precautions than ever before showing buyers any homes. This includes photo ID, pre-approval letters and more.
4. 'Creepy Guy' will knock on your front door at 09:00 PM at night wanting to case (I mean view) your home. You should plan on purchasing a dolly to leave by your front door so that the creepy guy does not damage the hardwood floor stealing your stuff later. Realtors schedule the appointments in advance and will not simply knock on your door. Your home will also have an electronic key present which will track all entries into the home. They do not sell those at Home Depot.
5. How many Realtors have called you wanting to pre-view your home for a buyer. How many calls have your received wanting to just talk with you about your home in case they have a buyer. Those calls will go on until you list with a Realtor. Once your home is listed those calls stop immediately. A home that is listed can not be solicited any longer. So peace of mind is worth something.
Still want to list your home on your own? Good luck and I wish you the best.
May Taylor
P.S this is the team you should hire-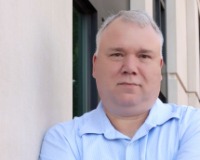 Timothy has been selling real estate full-time since 2010, having sold over 400 homes in that time. Timothy and his business partner decided to form a small, locally owned and operate real estate brok....