Things To Do In Louisville During Autumn
Can you feel the crisp, Autumn-like air when you walk outside? It won't be long before our yards are filled with piles of colorful leaves and we are pulling our jackets and sweaters out of the back of the closet. Louisville is one of the best places to be when it comes to Fall activities: festivals, parades, and phenomenal weather - and of course the arrival of football season, which is its own season to most Louisvillians! Premier Homes Team has put together a guide to getting the full effect of Autumn in Louisville, KY.


Time to pick pumpkins...but where?!
Autumn wouldn't be autumn without going to pick a nice, big pumpkin to carve and put on your front porch! They make a colorful addition to table spreads, and they add a bit of festive flair to our porches. Of course, we can't forget about the addition to our favorite pumpkin recipes. Knowing how to choose the right pumpkin from a local pumpkin patch is just as important as knowing where to find a Las Vegas pumpkin patch.
If you have never went to pick a pumpkin there are a couple of things you should be aware of. First, pumpkin picking is a family affair! It's a fun event that can include everyone in the family. Second, believe it or not it is VERY important to choose a pumpkin based on what you plan on using it for. Choosing a carving pumpkin as one meant to add a delicious flavor to your mom's classic pie may prove to be a disappointment. Choosing a baking pumpkin for a fun night of carving may turn out to be just as bad of an experience. Knowing which pumpkin to choose will help you make an informed decision.
Decorating with pumpkins for the Fall season is popular. Pumpkins are the perfect decorative accent because they come in a variety of colors, sizes, and shapes. Whether you choose to use them at home or in a business display, you can't go wrong with adding a few pumpkins. If you're looking for a pumpkin with a bright orange color, you can choose a Cinderella, Sunshine, or Turban pumpkin. If you're looking for a more traditional orange color for your pumpkin, you can choose an Orange Magic or Jack-O-Lantern pumpkin. Looking to add something a bit different? Choose a white pumpkin such as Cotton Candy, Full Moon, or Baby Boo.
This is the season for pumpkin pies, pumpkin breads, spiced muffins, pumpkin soups, and pumpkin cookies. For your favorite recipes, you can choose a Cinderella or Sugar Pie pumpkin. The flesh is sweeter and finer than a carving pumpkin, and the skin is not as thick. The flesh of these pumpkins is dryer than other choices, which makes for better uses in autumn recipes.
One of the most beloved traditions of autumn or Halloween is the carving of the pumpkin. This is a wonderful tradition to do each year with your family or friends. Jack-O-Lantern pumpkins and best for carving because of their thicker skin. They hold up well during the carving process. Hollowing out the insides creates a perfect place for a candle. This type of pumpkin was created for carving.
Here are a few quick, helpful tips for choosing the right pumpkin:
Try to choose one that has a flat surface, otherwise your beautifully carved pumpkin will roll right off your porch and smash into a bunch of pieces. Nobody wants that!

Choose a pumpkin that matches the person who will be carving. If it is a smaller child try to find a small, round pumpkin that will be easy to handle.

If this is your first time carving a pumpkin consider getting a few extras in case you make a mistake on the first one. Worst case scenario, you have a few extra pumpkins to decorate your front porch!
There are a few pumpkin patches in Louisville, Southern Indiana, and surrounding areas. Here are a few suggestions courtesy of Premier Homes Team:
Joe Huber's Family Farm - Located in Starlight, Indiana, Huber's Farm is a household name in the region when it comes to pumpkin picking among other things. Bring the family out for a fun-filled day of searching thousands of pumpkins and make time to eat at Joe Huber's Restaurant!
Deere Farms - Also located in Southern Indiana and only minutes from Louisville, Deere Farms is self-proclaimed as the "largest corn maze and pumpkin patch attraction."
Foxhollow Farm - On the second Saturday of October this year the 8th annual Fall Festival will take place at Foxhollow Farm. This is a great opportunity to pick pumpkins, take a hayride, pony rides, and much more!
Gallrein Farms - Pumpkin patch, giant jump pillow, corn maze, and pedal tractors just to name a few...what else could you ask for?


Autumn Fun for Teens and Adults
There are bunch of fun family events to do in Autumn in Louisville KY but it doesn't stop there. One of the staples of Autumn are the numerous opportunities to get scared at haunted houses in October! Here are some of the best haunted experiences in Louisville:
Waverly Hills Sanatorium - Featured on numerous TV shows and highly regarded as "one of the most haunted places on Earth," Waverly Hills is a can't-miss! Private guided tours start at $22 - call (502) 933-2142 for more information!
Haunted Hotel - The Haunted Hotel on 4th Street is the longest standing Halloween attraction and is known as one of the scariest as well! Tickets start at $20 - call (502) 634-4478 for more information!
Danger Run - Looking for a haunted house scavenger hunt game? Look no further! Tickets start at $24.95 - call 1(800) 771-9750 for more infrmation!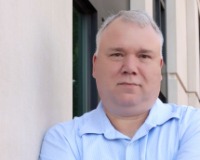 Timothy has been selling real estate full-time since 2010, having sold over 400 homes in that time. Timothy and his business partner decided to form a small, locally owned and operate real estate brok....